Ok, I'm back with the rest of our family trip to Branson, Missouri. Be sure to check out
the first part
if you missed it.
After a full day at the lake we were exhausted and huunnnnggrry. We all took a quick shower, got ready, and ate at a delicious steakhouse that I forgot the name of. Yummmm yum!
My sister Abby and Myself
Dad and my sister Megan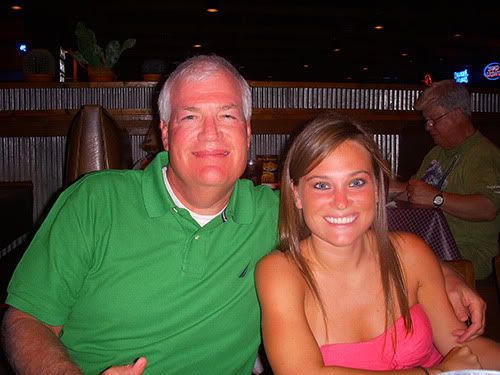 Noah was so funny. He put his leg over the highchair
and just chilled as he ate his bread.
And yes. Noah loved shrimp. Josh is completely disgusted by this.
We all got a good night's rest and got out to the lake early again the next morning. The lake was beautiful, and we could not have asked for better weather. Here are a few more pictures of us at the lake!

Thank you so much Dad and Mom for everything, and thank you for making it possible for us to all get together. We made so many fun memories, and I am so glad Noah and I were able to come! Love you all!