Are you wearing green today?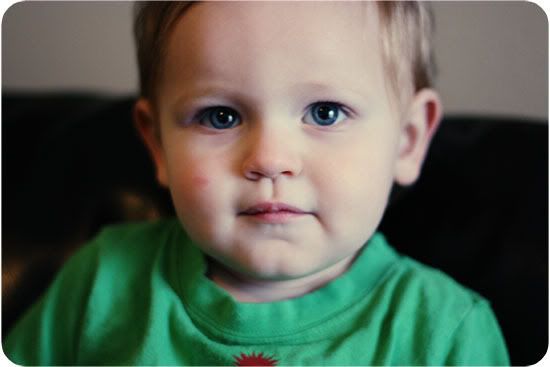 Noah is!
It's a good thing Noah doesn't know he is supposed to pinch his mommy and daddy for not wearing green. We won't be able to get away with it for long!
Hope you're having a wonderful day!
p.s. Happy Birthday Nanny! We love you and hope you are having a fabulous birthday!