Noah loooooves to be tickled.
And he especially loves it when Daddy does it.
There is just something about that Daddy-claw
that makes it almost unbearable, yet so fun.
Of course Noah is always begging for more.
He will plead with Josh, screaming
"A tickle, Daddy!" "A tickle, Daddy!"
"A tickle, Daddddddy!"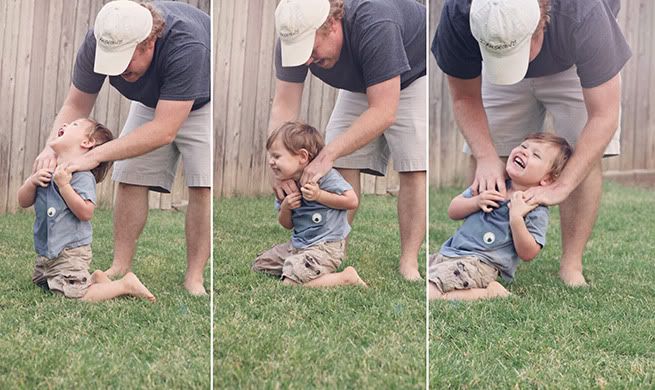 I love these pictures because they capture

both the torture and the joy Noah experiences

when the tickle monster is after him.