I love the days on our calender where there is nothing planned. Around here, those days mean only one thing: family day! It doesn't happen very often, but when it does we always take advantage of the time we have together. Sometimes it's nice to just stay home and spend the day in our pj's. But a lot of times, we will get out of the house and go find something fun to do. A couple weeks ago, we decided to take Noah to one of the
local water parks
since he had never been to one before.
We had so much fun.
Well, not at first. When we first arrived, Noah didn't want to do anything. We walked through the park with a cranky toddler trying to make the best of our day but finding ourselves frustrated at the same time. Noah hadn't taken a nap that morning, so yeah, he was in such a mood. Fun times, right?
So, we decided to sit down to rest and eat some lunch. And, thankfully, a little food in his belly did the trick. Noah was happy and couldn't wait to get out and play. Here are a few of my favorites of our fun at the water park.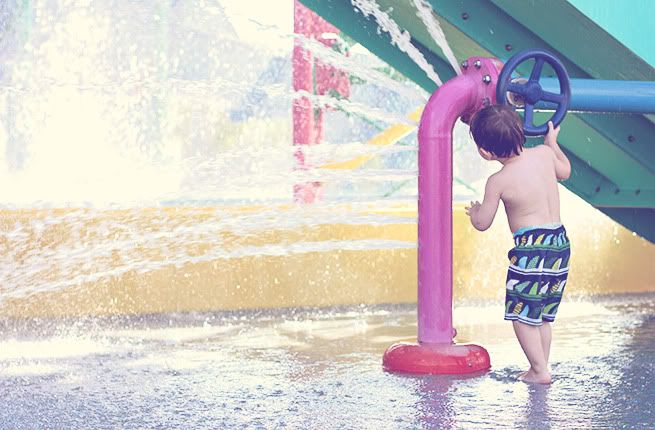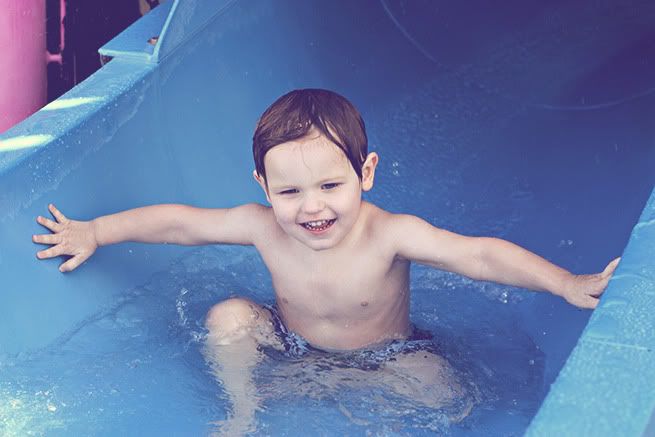 Noah had so much fun. We all did. We played and played until there was not a bit of energy left in us. Us, of course, meaning me and Josh. :) What a wonderful afternoon of fun in the sun and playing in the water! We will be going back very soon!