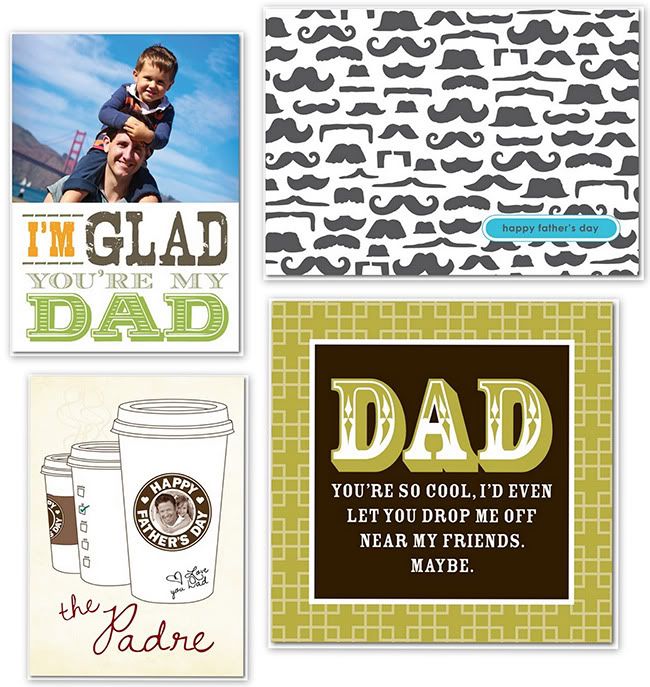 Father's day is coming up in the next couple of weeks...
have you found a card yet? Yeah, me neither.
Well, today, I found a really great deal on cards;
I just had to share it with you!
Father's Day card for just $0.99 cents! That is so cheap!
There are lots & lots of great cards to choose from!
$0.99 cent offer ends Tuesday (6/7)
The code to use at check out: FDAY99