We are loving the pool this summer! I don't know
what we would do without it. It has been hot, hot, hot
here in Fort Worth, and it is only June. Yikes!

The other evening while we were at the pool,
Noah & Daddy decided they had had enough swimming,
and started up a game of keep the beach ball from each other.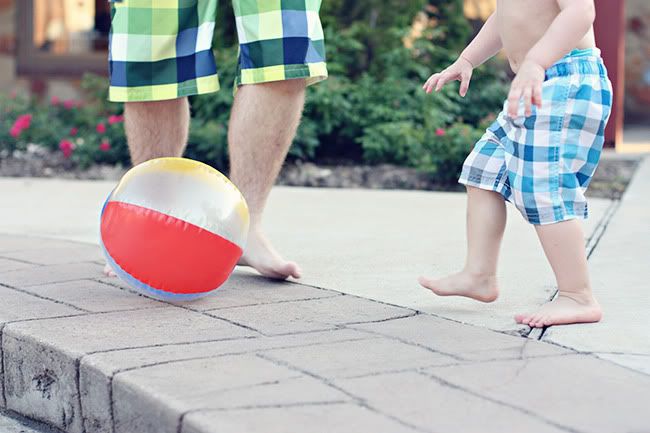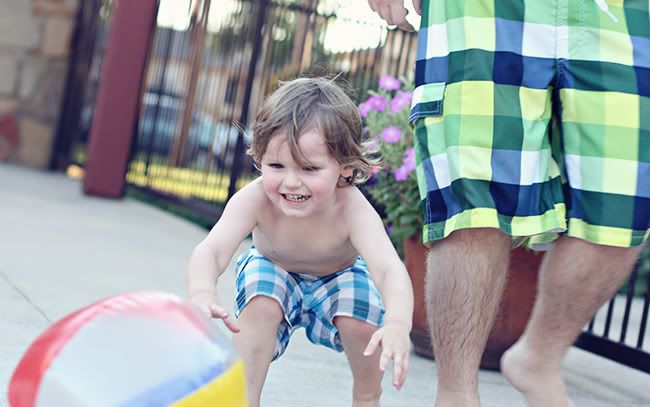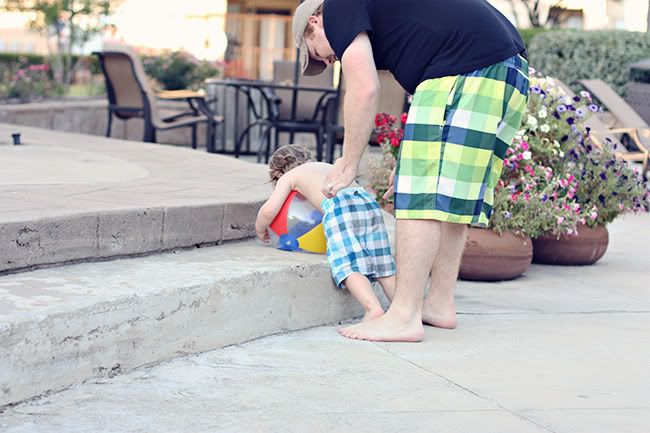 Noah was having the time of his life.
He ran and laughed and kicked the ball until
Daddy was totally worn out.
So glad I brought my camera along that
evening to catch a few pictures of all the fun!