I've been dying to share with you the
adorable
onesies my mom made recently!
In the next few weeks I will be attending a couple of baby showers, so
I called my mom and asked if she could come up with something cute.
Goodness, did she pull out all the girly stops!
Pinks... frills... polka dots... ahhh
so
cute!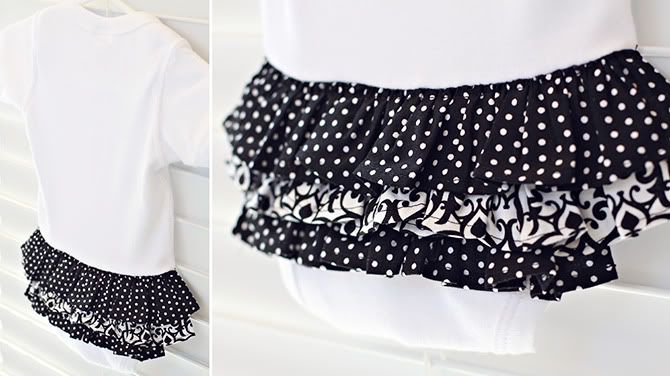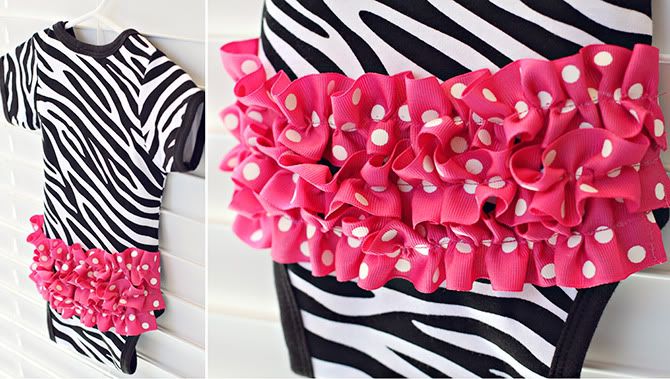 I'll be set someday if we have a baby girl. :)
Thank you mom... so much!
You are amazing.